6 Floors for your fitness
Discover our offer
Squash & Restaurant
Compete on one of our 6 squash courts or improve your technique with our squash coaches.
On this floor you will also find the Manhattan Restaurant. In addition to healthy snacks or the protein shake after training, there are varied lunch menus here.
May we give you a hint?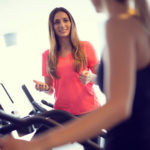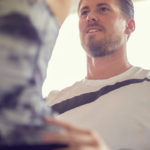 Over 30 excellently trained and experienced trainers take care of you individually at the Manhattan.
Want to join forces?
Yoga
From Astanga to Yinyasa: Reduce everyday stress and recharge your batteries with yoga. A beneficial mix of movement, relaxation and meditation.
Aqua Fitness
Intensive full body workout in the water. Relief of the spine, better blood circulation of skin and connective tissue.
Zumba
Dance workout to improve endurance and coordination. Simple step combinations, great fun factor!
Tabata
A variation of the H.I.I.T. workout. 20 seconds peak performance, 10 seconds recovery. For fat burning, muscle building and fitness enhancement.
Training is good. Control is better.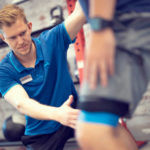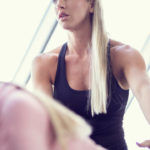 That's why your membership at Manhattan begins with a detailed analysis. From this, we develop a customized exercise program together.
Let's get moving again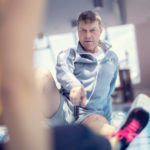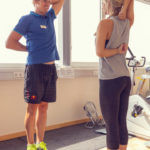 Whether it's posture problems, pain or rehabilitation, we'll get you back in shape with physical therapy, osteopathy and exercise therapy.
Opening hours
Monday to Friday: 6:30–23:00 Uhr
Training till 22:30 Uhr
Saturday, Sunday & Holidays: 8:00–22:00 Uhr
Training till 21:00 Uhr