Timetable
Timetable
Monday
Tuesday
Wednesday
Thursday
Friday
Saturday
Sunday
Holiday

10:00 - 10:50

Pilates

Studio 2

10:00 - 10:50

Bodyshape

Studio 1

11:00 - 12:15

Thairobix Combo®

Studio 1
Join us now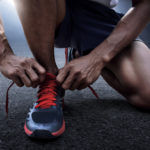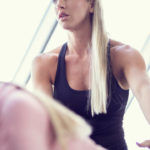 Start your individual training in the Manhattan Club Vienna or Club Brunn!
Other trainings
Performance
Pure Athletic is the functional small group workout on the Manhattan Performance Floor. Our fitness trainers push even advanced athletes to new limits. With registration at the fitness reception!
Thairobix
Thairobix combines Thai martial arts elements with classic aerobics in an endurance and strength training program. Depending on the course and focus, the training focus is on endurance (CARDIO), technique (TECHNIQUE) or both (COMBO).
Power Lift
Power Lift is high intensity strength training using barbells and weight plates. Barbell training is increased weekly, with slow "pumps" and technical instruction it is effective hypertrophy training in a group setting.
Core
Core and pelvic floor classes serve to stabilize and strengthen the body's core. Well trained core muscles with abdominal muscles, back, waist and pelvic floor support as a stabilizer many sports, minimizes risks of subsidence.
Sixpack
With regular abdominal training, the path to a six-pack is no longer far. Abdominal exercises of varying intensity on the floor, on the ball or standing strengthen your abs and tone your core – for a flat stomach.
Boxing
Boxing combines elements from boxing with endurance and strength exercises. Boxing classes allow you to work out, improve fitness, reduce fat, and strengthen muscles. Some classes take place in the Manhattan Boxing Lounges.
Bodyshape
Bodyshape goes beyond abs/legs/buttocks, it defines the whole body with strengthening exercises, weights, bands, bodybars and tubes. The best "dumbbell workout" for those who want to train in a group and with music.
Pilates
Pilates is a systematic whole body workout. All movements are aimed at improved posture and flexibility as well as stronger muscles. Pilates focuses on the "powerhouse", which is the abdominal, back and pelvic floor muscles.
Dance & Choreo
Dancing makes you happy! In our dance lessons and choreography units with different music styles, dance fans will find numerous opportunities to let off steam in dance workouts and choreos. The step combinations are built up.
Body & Mind
The focus of our Body & Mind courses are body awareness, breathing techniques and meditation, taking into account the individuality of your own body! The healthy way for more performance and Wolhbefinden.Your only limit is your mind!
Aqua Fitness
Aqua Fitness is water gymnastics and an intense full-body workout in our on-site pool. With Aqua Fit exercises, we use water resistance to strengthen all major muscle groups. It tones the body and connective tissue without stressing the joints.
Back Health
Our backs have to bear a lot. With Rückenfit you counteract one-sided stresses such as sitting and strengthen your torso in a targeted manner. Back training helps you to go through everyday life with an upright posture and without back pain.
Yoga
Yoga consists of asanas (postures) and yoga breathing that specifically strengthen, mobilize and stretch the body. Yoga can reduce stress, improve the immune system and well-being. Various types of yoga are offered at Manhattan.
Step
Step aerobics is intense endurance training with the step. Due to the difference in level of the step board, you'll cover a lot of ground with easy step combinations. In each step aerobics unit you can expect a variety of choreos.